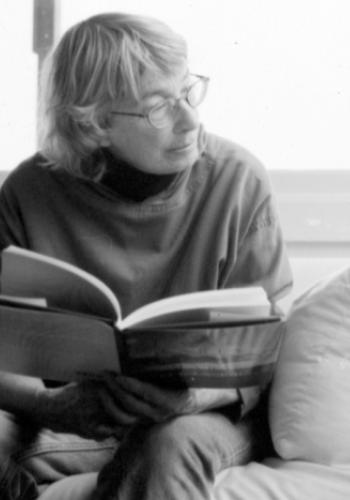 Over the course of her long and illustrious career, Mary Oliver has received numerous awards. Her fourth book, American Primitive, won the Pulitzer Prize for Poetry in 1984. She has also received the Shelley Memorial Award; a Guggenheim Fellowship; an American Academy and Institute of Arts and Letters Achievement Award; the Christopher Award and the L.L. Winship/PEN New England Award for House of Light; the National Book Award for New and Selected Poems; a Lannan Foundation Literary Award; and the New England Booksellers Association Award for Literary Excellence.
Oliver's essays have appeared in Best American Essays 1996, 1998, 2001; the Anchor Essay Annual 1998, as well as Orion, Onearth and other periodicals. Oliver was editor of Best American Essays 2009.
Oliver's books on the craft of poetry, A Poetry Handbook and Rules for the Dance, are used widely in writing programs. She is an acclaimed reader and has read in practically every state as well as other countries. She has led workshops at various colleges and universities, and held residencies at Case Western Reserve University, Bucknell University, University of Cincinnati, and Sweet Briar College. From 1995, for five years, she held the Catharine Osgood Foster Chair for Distinguished Teaching at Bennington College. She has been awarded Honorary Doctorates from The Art Institute of Boston (1998), Dartmouth College (2007) and Tufts University (2008). Oliver currently lives in Provincetown, Massachusetts, the inspiration for much of her work.